Have you ever wanted to take a peek inside award winning author,
Neil Gaiman's
library? I have, too. Here a are a couple of pictures, but for more, check out this
link
. To actually see the books in his library, take a look at the over 600 shelves on Neil Gaiman's
Shelfari's
virtual bookshelf.
Now THIS is my idea of a home library!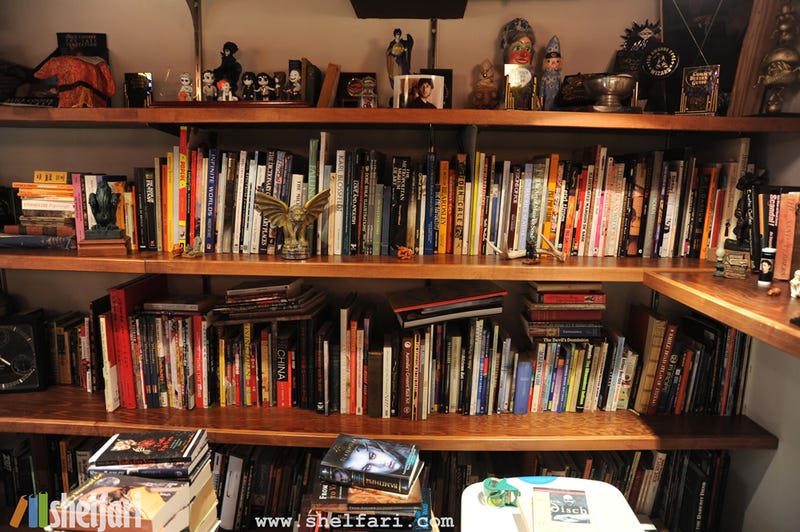 Even with all this, he still has books stacked on top of each other.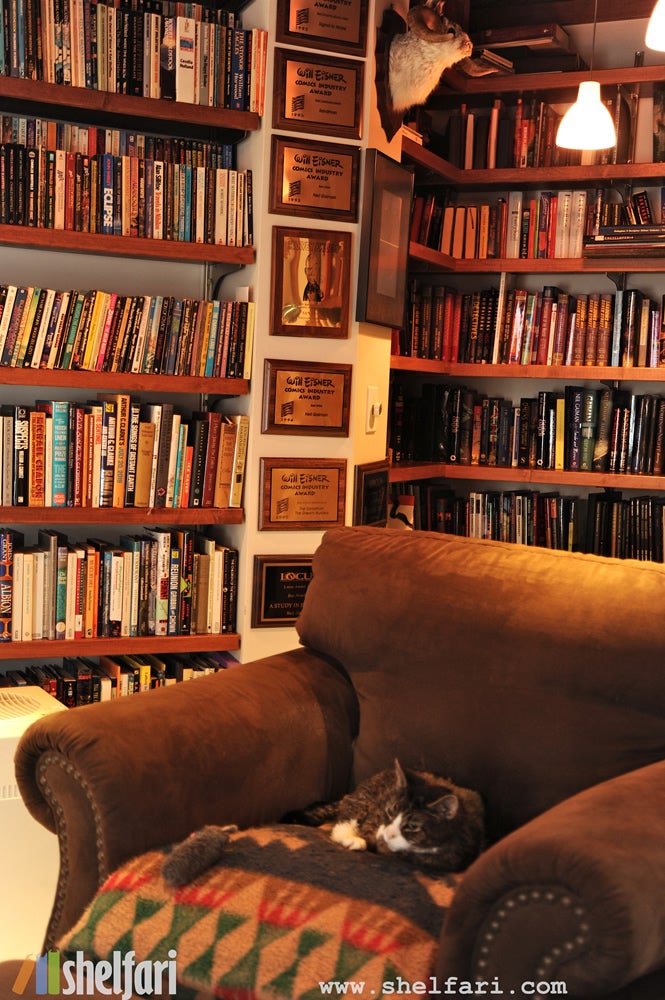 Love the library cat!
I wonder if he has a librarian on staff to manage his library.
Have you ever seen a home library like this one? Would you want to own one?