Recently I saw an image on Facebook that made me laugh out loud. I know, I know...
I should be writing not on Facebook but we all know what happens if you don't make time to play...
Since it was a writing meme it made me laugh even harder which reminded me of this quote...
So, here's the Shel Silverstein meme that brought laughter to my day. Along with a few more that will hopefully bring laughter to yours.
When you discover that first draft isn't as brilliant as you thought...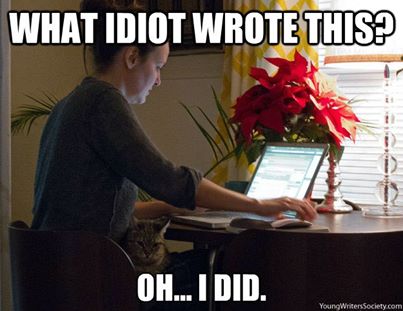 Some days are fun, but others....
In honor of the Awakening Force...
Because I love coffee and I would really LOVE to have a housekeeper.
And finally, because this explains it all...
How do you manage to find laughter in your days?