I'm participating in the 2015
A to Z Challenge
where for the month of April I will blog the letters of the alphabet in order every day except Sundays. The participation list is
HERE
--
if you want to join in.
My theme
– This month I am blogging about a classic television series, t
he Twilight Zone.
The Twilight Zone is an American television anthology series created by Rod Serling where o
rdinary people find themselves in extraordinary situations.
It is a series of unrelated stories containing drama, psychological thriller, fantasy, science fiction, and suspense, often concluding with an unexpected twist.
Z is for Zone, the Twilight Zone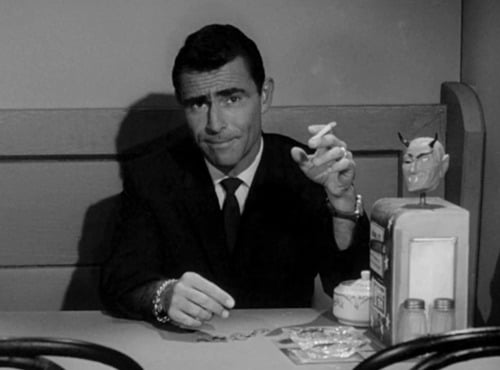 Musings:
It's over!!! I made it through all 26 letters of the alphabet blogging about one of my favorite
television
shows, the Twilight Zone, while making a few T.Z. fans in the process. Yay!! I am happy the challenge is over, but I'm sad that there where so many episodes I couldn't share. So, here are a few lists that does:
These six were on (almost) every list:
With the exception of numbers five and six, I completely agree with the popularity of these episodes and that's what I like about T.Z., there's something for everyone.
Did you discover a favorite T.Z. episode? Are you a new or reborn fan? What are you going to do now that the challenge is over?