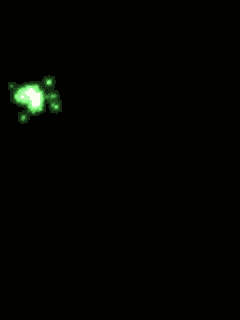 It's Independence day here in the USA, so this post will be short. However I can't leave before sharing my indie book for...
The wonderful writers at
Indelibles
is hosting this Blog Fest to celebrate indie authors, (self-published and small-press), as a whole by holding up examples of
outstanding indie works
.
My featured book is
The Mystery At Marlatt Manor by Anne Loader McGee
. If you want to curl up with a good mystery, that will still let you sleep at night, hop over to Amazon and buy
The Mystery at Marlatt Manor.
The Kindle edition is only
$2.99!!
That's less than a latte at your favorite coffee shop.
The Mystery at Marlatt Manor
by
Anne Loader McGee
My rating:
4 of 5 stars
Great read! A flashback to Nancy Drew. Mallory is a spunky character you root for from beginning to en
d.
The Mystery At Marlatt Manor transported me back to my very first experience as a reader of the mystery genre. Transfixed by the inventive twist and turns, and on the edge of my seat the entire ride, I found the story witty, positive and spiritual. I'd recommend it for the young at heart of any age.Anne Loader McGee is a wizard of the children's mystery-adventure yarn, and I believe she's spun a classic here!
Barbara Giordan
When thirteen-year old Mallory Gilmartin moves to the weird little town of Cedar Creek she thinks her life has ended. But living in the old Marlatt cottage under the shadow of the Marlatt Manor proves to be anything but dull. Definitely weird - but not dull. Mallory is lured into the mansion's baffling secret. Whatever happened to Violet Marlatt? While she uncovers the events of the past, she is haunted by strange dreams and the figure of a young girl. On top of that, the town is home to an unusual assortment of suspects, including Mallory's Grandma Aggie, who seems to know everything about everyone. As the new girl in town, Mallory must sift through the likes of nerdy Kyle, know-it-all Renée, Edna May the surly librarian, Artemis Wurley the shady real estate agent, Roger Dunslop the uptight banker, Albert Hampton the crabby caretaker, and the guy in the maroon-colored sports car, in order to sort out friend from foe. Anne McGee has created a solid page-turner reminiscent of Phyllis A. Whitney's mysteries. Middle grade readers - boys and girls alike - will enjoy unraveling "The Mystery at Marlatt Manor" with Mallory
.
Peggy Tibbetts